Cafe Bustelo | Comms Plan
Assignment: Pick a brand to solve a problem with a comms plan.
Problem: Negative attitudes about immigration in the United States
Brand: Café Bustelo
Solution: Redefine what it means to be "American" in order to show that immigration is patriotic. Position Café Bustelo as the most American coffee.
As of 2015, 37% of adults in the US believe that immigrants are making American society worse in the long run.*
Despite these negative views, it's a fact that America is a nation built by immigrants. Immigration isn't a threat to American culture, because immigration is our culture.
The brand we've chosen to tackle this problem is Café Bustelo, an espresso-style coffee brand, started in America by a Spanish immigrant, Gregorio Bustelo. In 1928, he opened a little coffee shop in Spanish Harlem.
The Spanish-speaking immigrant community in New York City, which was extremely diverse, rallied together around the Café Bustelo brand in the 1930s. Café Bustelo was at the center of this totally unique kind of community; a mingling of cultures that had never happened anywhere before. Café Bustelo has Spanish and Latin roots, but at its core, its story is uniquely American.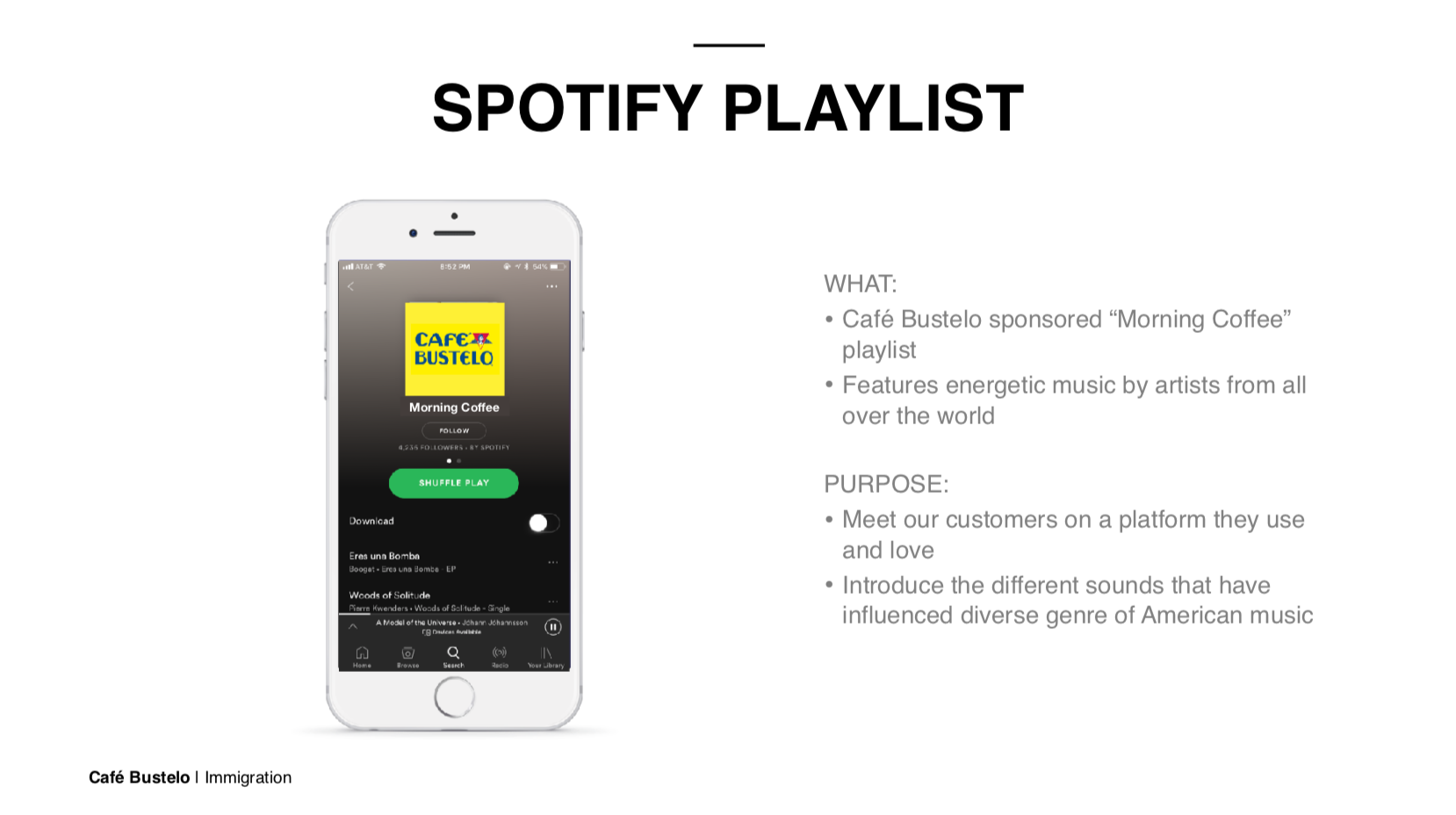 Team
Caroline Moyer-Kardos (Strategist)
Chorong Kim (Strategist)
Curtis Kingrea (Strategist)
Joe Castagna (Strategist)
*(Pew Research Center - Hispanic Trends)